So you want to explore Stockholm and you want to get a feeling for the nature in the archipelago. The unique aspect of travelling to Stockholm is that you are having several holiday types at your fingertips. Pine forests and lakes are around the corner. If you want to go island hopping (maybe even sailing), the Stockholm archipelago is right there. You can go sailing, kayaking or if you want to be very relaxed, try one of the ferry rides that will take you around a part of the archipelago.
Start your train planning from Hamburg
Hamburg has a large train station that connects with several capital cities in Europe, Copenhagen in Denmark is one of them. This is of importance to you as you want to travel to Sweden, and there are direct trains to Stockholm from Copenhagen. Here within lies a hidden bonus: If you want to go to Stockholm by train, then you will definitely pass through Copenhagen. So you could squeeze in two different holiday experiences in one train trip.
The train from Hamburg to Copenhagen will also include a ferry crossing. The ferry crossing is less than 30 minutes, which gives you plenty of time to run upstairs in the ferry and have a bite to eat and do some taxfree shopping.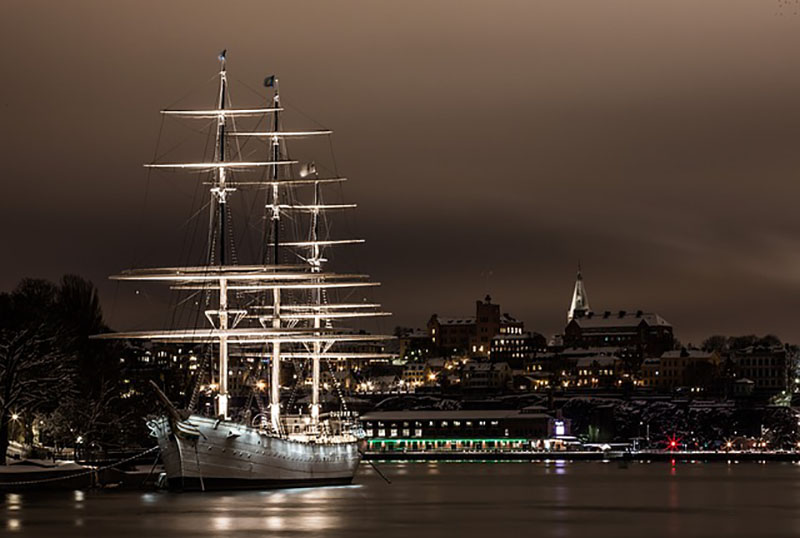 From Copenhagen to Stockholm with high speed train
Copenhagen has high speed trains going to Stockholm and Gothenburg on a daily basis. Within six hours you can be in the capital city of Sweden. From there trains are departing even further north if you are looking for a more rugged experince in the wild Swedish nature.
If you want to high tail it back to the continent from Stockholm, you should consider the high speed train. A seat reservation is necessary so be out in good time. The high speed rail network in Sweden begins in the south at Malmo and goes north in two directions, to Gothenburg on the west coast and to Stockholm on the east coast. For your purposes all you need to consider is to get a seat reservation on the high speed train from Copenhagen that will take you all the way to Stockholm.
If you want to travel further north, the choice is to use regional trains north of Stockholm. As travel times increase, so does the nature become more interesting with more forests.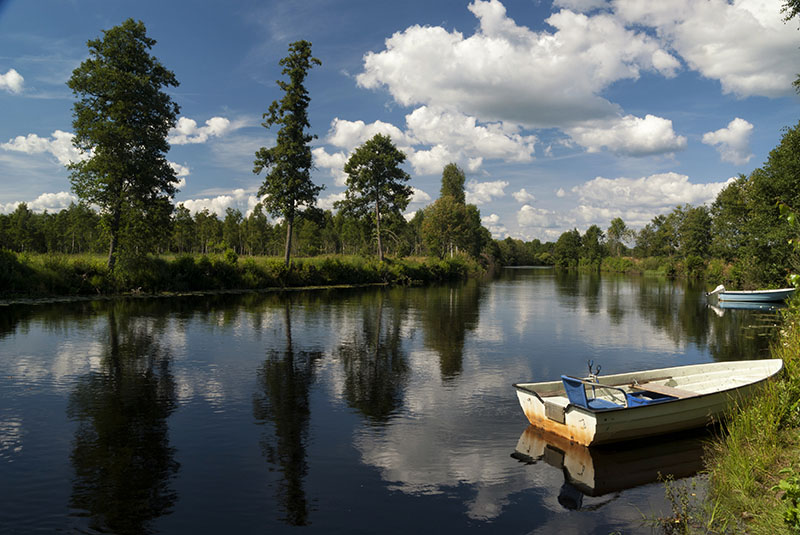 If you are keen on a scenic nature experience as soon as you cross the strait between Denmark and Sweden, you should have a look at "Inlandsbanan" that begins in Ostersund halfway up in the country. It can take you either to Gallivare in the north of Sweden or to Trondheim in Norway. This second option could be an interesting option if you want to take your Scandinavian exploration to Norway and make your way north or south from there.