They can be seen in such different places as Berlin, Innsbruck, Cologne, Stockholm, Paris, Lisbon, San Sebastian, and Cannes. From capitals to smaller cities close to nature and the Atlantic Ocean and Mediterranean Sea, the electric kickscooters are spreading out.
It is 2023 and e-kickscooters for rent are part of the urban landscape in Europe. The urban landscape in European cities is changing fast. The companies that operate e-kickscooters for rent have their fleets spread out in the cities. Branded e-kickscooters will catch the eye of locals and tourists alike walking around. And with that comes the awareness that it is possible to rent an e-kickscooter to get somewhere faster than on foot.
The light electric vehicles are now an ingredient of the urban landscape on all continents. But there are still hurdles left to tackle. Street safety and the suitability of drivers remain two hot topics. Several accidents have occurred over time, and countries have found local solutions to handle the legal grey zone that the electric kick scooter is in.
Look! An electric kickscooter. Or?
Let us start with the definition of a moped to have something to compare with. A moped is defined as either a pedal bicycle with a helper motor or a non-pedal bicycle with a motor. For the latter, there are three additional requirements. A non-pedal bicycle with a motor that has a cylinder with a max 50cc which is equipped with an automatic transmission and is capable of a max 50 km/h. The moped is a very clearly defined vehicle. But then, what is an electric kickscooter?
The electric kickscooter has a large deck in the middle that the rider stands on. It uses an electric motor for propulsion.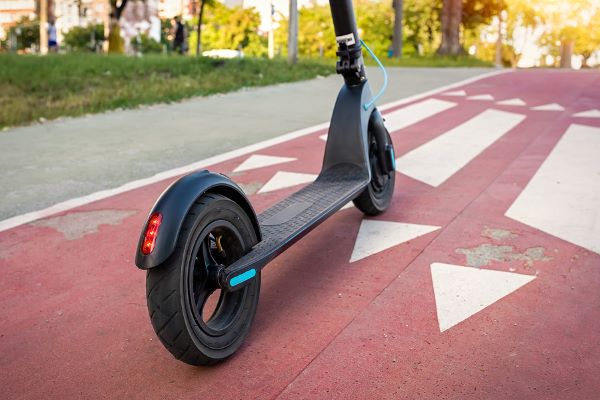 When you want to rent an electric kickscooter
Figure out which mobile app you need to download. Hint! First, look at the density of the available e-kickscooters in the location you want to explore.
Usually, the sign-up process will be a simple affair, you create the account and link your payment system to it. Be sure to check out the available subscription options. When you pick up the e-kickscooter there will be a starting rate and a rate per kilometer that you travel.
But which provider to use, and where?
If it was only so simple as to choose the one available urban mobility rental provider on your vacation. Because the market for e-scooter rentals is still pretty new, there is still heavy competition and there has still not been a shake-up between the providers. So you will have to check the ratings of the local providers where you are holidaying. Usually, you can find this by going online, but use your eyes where you are – Do you see more e-kickscooters parked in the city you are in? There you go, the option you are looking for might be in front of your eyes.
Paul-Christian Markovski