This spring France said buh bye to night trains from Paris. The explanation is that they are too expensive to run and so the French government has withdrawn its financial support. Earlier this year The Guardian reported that France will most likely discontinue the sleeper trains. In that article it is mentioned that budget airlines are one of the contributing factors. But is France the only country in Europe that is decreasing the number of sleeper trains? What about Germany for instance? It is connecting all of central Europe and there are night trains running from Berlin to Munich and further south to Milan and Rome. With the help of Nadine Koszler who is PR and Communications Manager at Eurail Group it turned out that in 2016, three night train lines were discontinued:
Amsterdam to Munich and Zurich.
Cologne to Prague and Warsaw.
Belgrade to Sofia.
Nadine comments on this development: "Although several night trains in Europe have been discontinued in recent years there are many night train routes operating which remain available to Interrail Pass holders. For further details we recommend visiting the Interrail.eu website. In addition, the new ÖBB Austrian Railways Nightjet routes are opening up several new possibilities for travellers in Europe. It's important for Interrail Pass holders to note that due to demand, and to ensure the comfort and safety of all passengers on night trains, a reservation is required for on night trains."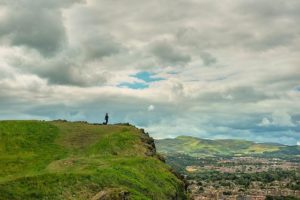 Evolution of sleeper train routes
Already in 2014 Deutsche Bahn stopped its sleeper train service for Paris and Berlin as well as Hamburg and Munich. But at the same time the value of specific sleeper train routes is obvious. Just take a look at central Europe and the short distances between countries like Austria and Germany and Croatia and Italy in southern Europe. The distances are short between the countries and it's possible to save valuable time with an overnight train.
New sleeper services
The trend with sleeper services is not only negative. There are investments in new sleeper services in Europe. The Austrian railways ÖBB is investing in night train lines starting December 2016. These will connect several German cities with Austria and Switzerland. And it makes a lot of sense as more people can then travel by train to the ski resorts in the Tyrol state in western Austria. Let's take a closer look at the new Nightjet sleeper train lines:
Hamburg – Berlin – Basel
Hamburg – Munich – Innsbruck
Düsseldorf – Munich – Innsbruck
Innsbruck is in the Tyrol region in Austria. There are two very good reasons why the Nightjet connect this city with two German cities in the northwest. The underlying reasons are nature and sports! People go to Innsbruck in summer for the hiking and in winter for the skiing. So no wonder the Nightjet lines have an audience in the form of sporty travellers. Read more about the Nightjet service here.
We now turn our attention to the most popular night train routes as reported by Interrail.eu reservations services for 2016 (up until September 2016). These top five routes were:
Vienna – Venice
Prague – Budapest
Krakow – Budapest
Venice – Vienna
Zagreb – Split
Again, people clearly tend to use night trains to several cities with a rich historical past that also are popular weekend retreats. Take cities such as Venice, Budapest and Vienna, and the mere names should help you imagine gondolas, colourful food with rich flavours, spas and sweet pastries.
Classical sleeper services: Sleep your way into Scotland or Cornwall from London
There are two very famous sleeper train routes in the United Kingdom. The Caledonian Sleeper that connects London with Scotland, and the "Night Riviera" from London to South West England and Cornwall. With the Caledonian Express you can reach Inverness in the far north of Scotland while snoozing away in your berth. Some noteworthy stops along the way are:
Edinburgh
Glasgow
Aberdeen
Inverness
If you want to travel west instead, choose to travel with the "Night Riviera" from London to South West England and Cornwall. Then you can choose to stop at idyllic places such as:
Plymouth
Falmouth
Penzance
So it's high time to pack your favourite pillow alongside your hiking boots, swim gear or snowboard and get that train reservation.
Do you want regular travel inspiration and deals?
Then sign up to the biweekly newsletter that is meant to inspire you and give advice for your Europe trip.

Please enter your email address below to receive the newsletter.
If you don't receive an email within a few minutes, please check your spam folder.