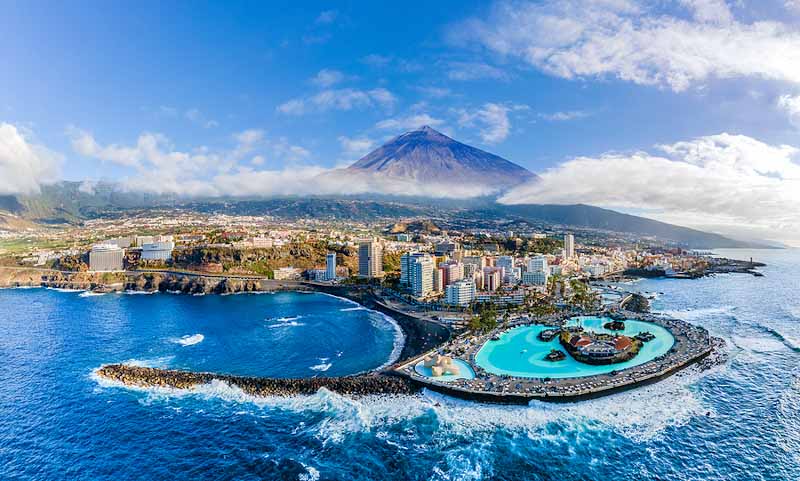 Tenerife is known as a paradise of idyllic villages and a bustling night life. It is also the largest of the Canary Islands.
See the Teide volcano
Don't miss out on the Teide national park. The volcano is more than 3700 meters high up and is easily the highest point on Tenerife. You can visit it by cable car. Don't miss a visit to Parador which is in the natural crater of Las Cañadas del Teide.
Visit a village high, high up
The Mascas village is super small and all the more interesting. This small mountain village was originally a native settlement before the Spanish arrived in 1496. The village is more than 600 meters above sea level with some spectacular views to see.
Go hiking in the Anaga forest
This forest is a great spot for hiking on Tenerife. It has deep gorges and tall peaks, and is close to Santa Cruz. You can expect plenty of wildlife to be amazed by.
Can you find the best beaches in Tenerife?